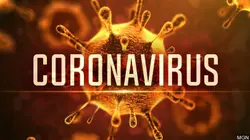 Please perform a self-assessment screening HERE
We continue to use Infection Control procedures with hospital grade disinfectant on all common and treatment room surfaces, we use sterile instruments, we also have in our treatment rooms a Medical Grade Surgically Clean Air Purification System (JADE) with Hepa and UV filtering. and we have PPE ( Personal Protective Equipment) for the practitioner and staff.
We are pleased to welcome you to our practice. We want all our patients to be informed decision makers and fully understand any health issues you face. That's why we've developed a web site loaded with valuable information about foot problems and treatments.While exploring our site you will be well informed on upcoming trends in the podiatric field via our blog, as well as updates to the services we currently provide. We have recently added a new
While exploring our site you will be well informed on upcoming trends in the podiatric field via our blog, as well as updates to the services we currently provide. We have recently added a new Laser for Fungal Nails and warts to our clinic enabling us to provide the highest success rates in treating these resilient conditions. We have also added a new comprehensive vascular testing system to help detect peripheral vascular disease and venous insufficiency. We encourage you to visit our site whenever you have concern about your feet.
Our web site also provides you with background about our, staff, office hours, insurance policies, appointment procedures, maps, directions to our office in Georgetown and other useful information. We know how hectic life can be and are committed to making our practice convenient and accessible. And we want you to feel confident that when you choose our clinic, you're working with doctors and other professionals who are qualified, experienced and caring.
Please take a few moments to look through this site to get a better feel for our capabilities and services. We are always We also invite you to email or call our Georgetown office at any time to request an appointment or ask any questions. Thank you.
NEW Laser for Fungal Nails/ Warts& Shock Wave TherapyNEW
Spring 2020

Greg was the featured guest on episode 65 on the Podiatry Legends Podcast
You can access the Podcast HERE
Winter 2019/2020
Working with the Belize Diabetes Association and Superior Medical, I got the opportunity along with collegue Sonia Maragoni, to go to the country of Belize to treat patients. Belize has the highest incidence of Diabetes in all of central america along with a high amputation rate. The goal of this mission was to see as many people we could as well as teach diabetic screening to health care practitioners in the area. We were fortunate enough to work in the Karl Heusner Memorial Hospital in Belize City and the Northern Regional Hospital in Orange Walk, Belize. We met many wonderful patients who were very gracious and welcoming to us. One lady travelled 7 hours by bus to see us. We made many connections there and upon our return have been introduced to a team from New York that returns yearly to Belize. They have developed a team of specialists that are working with the Ministry of Health, doctors, nurses and various other health care practitioners to reduce the Diabetic complications like amputation. We have been asked to be part of this team and will likely return in the near future.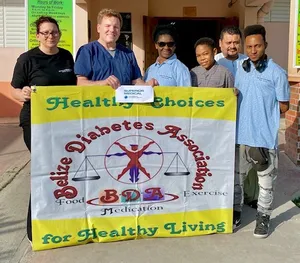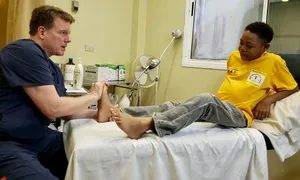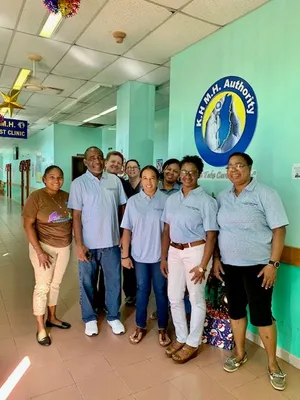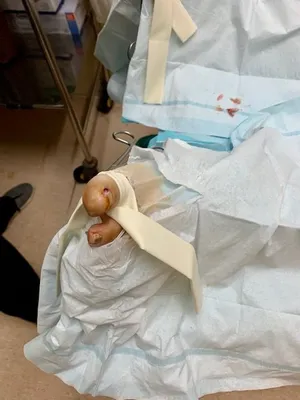 Winter 2017
On a recent trip to Cuba we decided to bring an extra piece of luggage along with us filled with medical supplies. As we know in Cuba, there is a shortage of supplies and we saw this first hand. They were very gracious and happy to accept what we could provide. The pictures explain their situation and the condition of the their health care system. If you are ever interested in helping out abroad, contact Not Just Tourists, based out of Toronto. They will assist you and provide everything necessary to make this happen.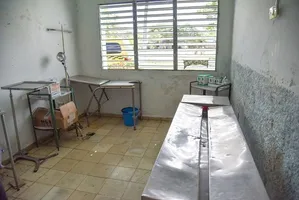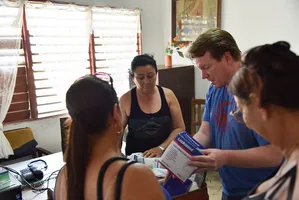 Summer 2016
We would like to welcome Elyssa Rudolph B.Sc.,D.Ch. to our practice. We are very fortunate to have Elyssa as part of our team. This will allow our clinic to offer more extended hours and allow us to increase the treatment modalities we currently offer.